hello you gorgeous, magical human, thank you for popping in!

My name is Alexia Pinchbeck - I'm a writer, illustrator and picturebook maker - I make colourful, character-led picturebooks that bring joy, giggles and the odd silly shouty voice where needed to 2-5 year olds across the land (and their in-house readers!).
Introducing 'Samuel and the Monster..."
Order your copy! My debut book was written and illustrated after six months of my four year old, Samuel, experiencing terrible nightmares. Overnight - with the help of the actions and message in the story, we eradicated his nightmares. The result? One happy child sleeping through the night and two VERY happy parents!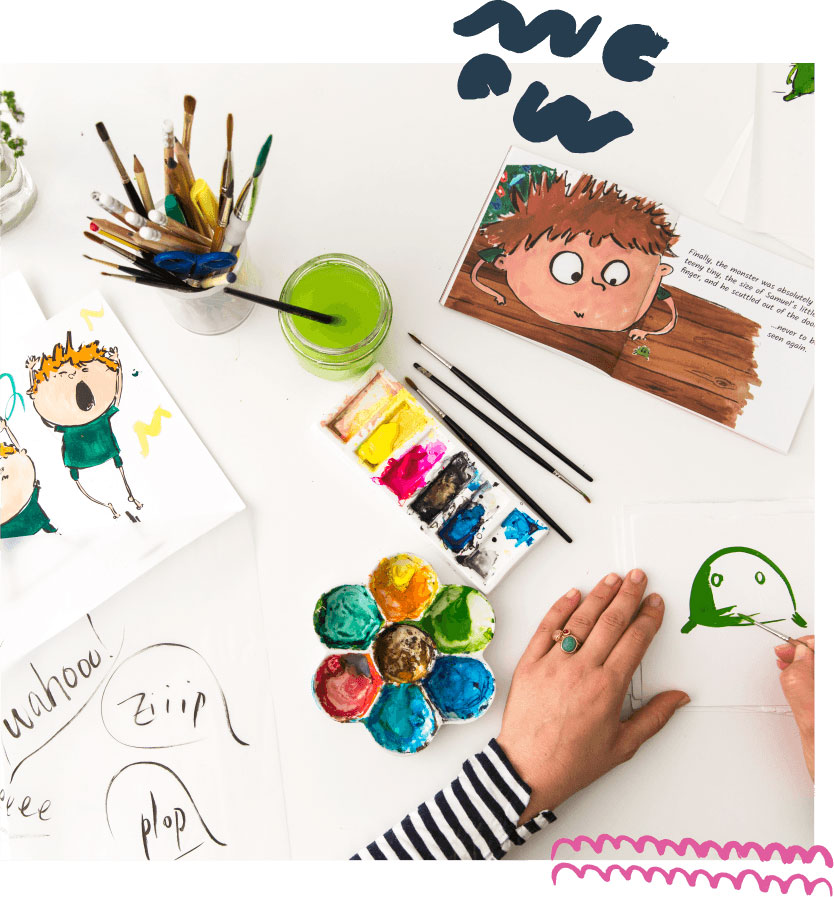 The Mama Contradiction I'm Scratchy eyed,yet arms fling wide,I fight not to run and hide,Your silk cheeks glide, they give me a notion:Divine Oxytocin. I am desperate to stop, to…
Read the full article »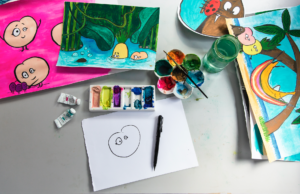 Whilst I'm in the midst of Amber Rae's 10 Week Creative Alchemy program (we're on Week 1 and already it is proving ELECTRIC, with some incredible projects emerging from the…
Read the full article »