Creating prints feels a little like being a sorcerer - waving a magic wand across otherwise blank canvases - fabric or paper from clothing to interiors, and instantly altering their character.  But one of the things I LOVE about creating prints, whether for myself or for clients, is that each print ends up with a story of its own, with little synchronicities.
So let me tell you the story of each of these prints…
Squiggling Pigs Wallpaper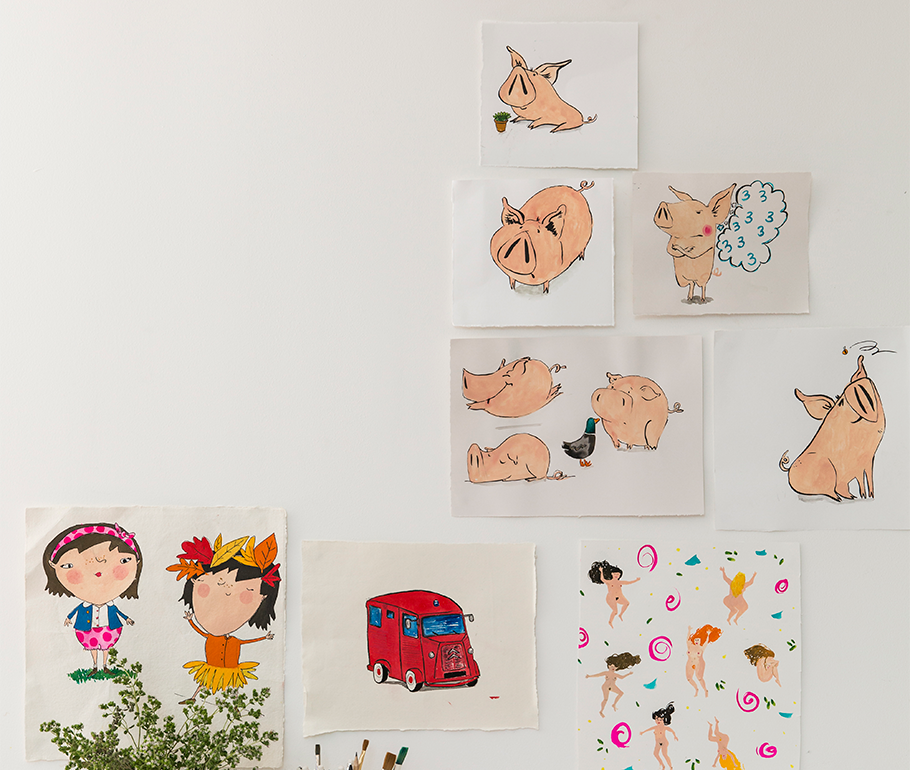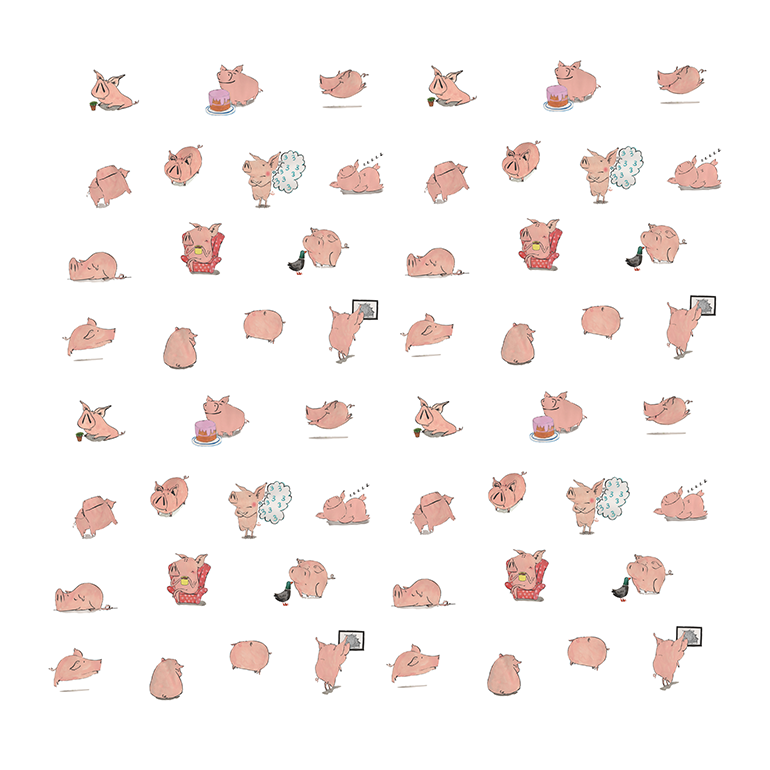 What better way to lighten up a legal job than with a home office covered in cavorting pigs?!
My client diligently answered the random questions in my brief, and when I started sketching playful pigs started popping up. Each pig is up to something - from baking to drinking tea in an armchair, to thoughtfully admiring a good photo - but the design includes a few little personal nods which only my client will ever understand.
She seemed particularly tickled when we figured out that her wall of pigs would be seen in the background of any video conference call…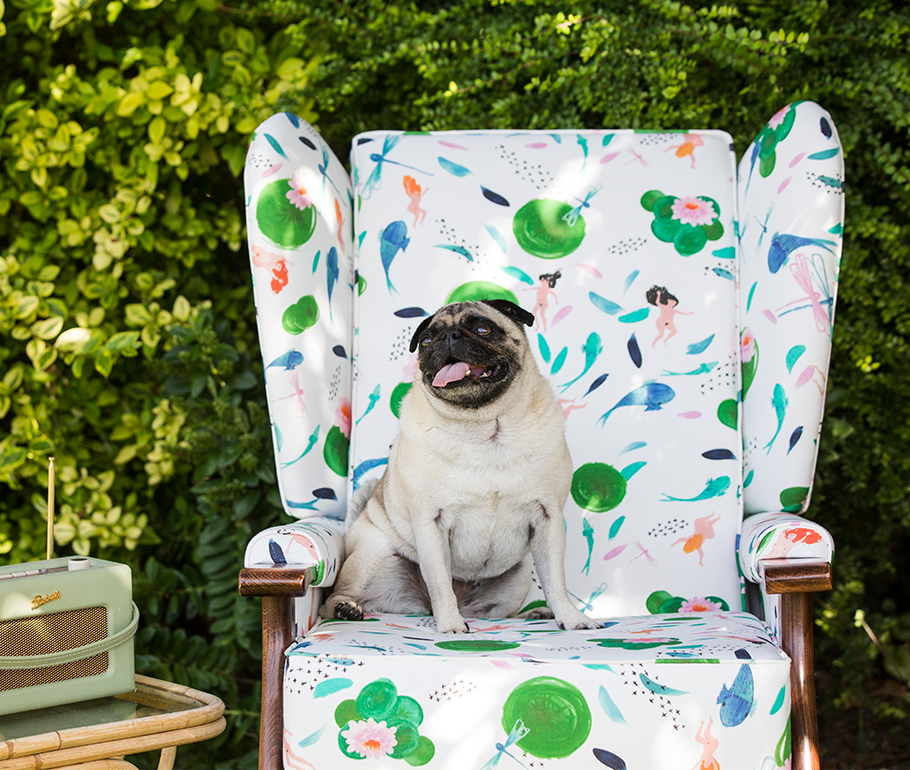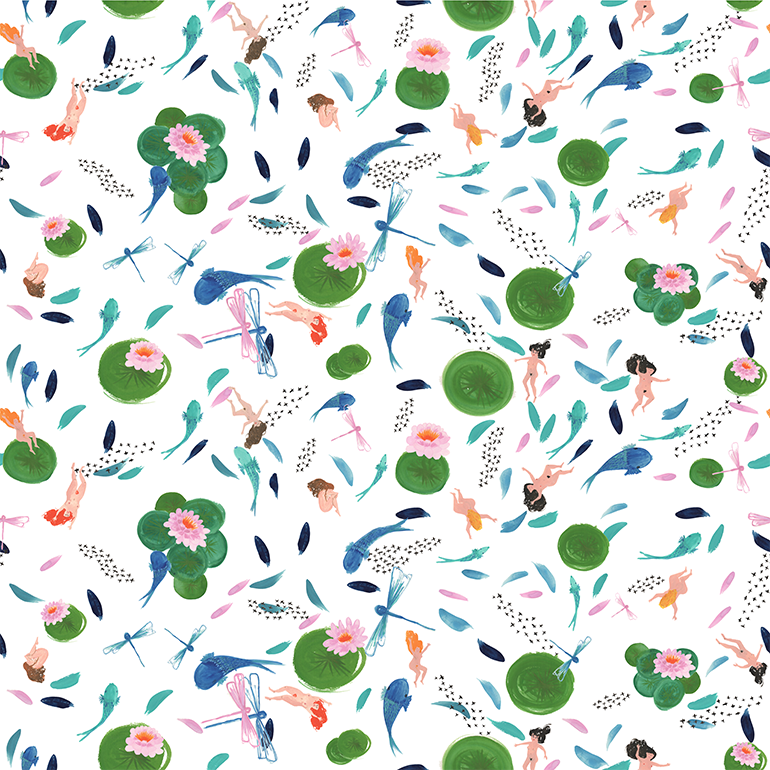 A love story in a print, my client (who may or may not be me, I'll let you decide) spent many happy days with her love swimming wild in the sunshine, the odd surreptitious skinny dip witnessed only by passing dragonflies and fish.
The print captures the freedom and pure joy of our own skin, with a nod to magical realism as the languorous fish and skittering dragonflies loom larger even than the naked ladies tumbling through the water.
The soundtrack is the hum of the dragonflies' wings as they clickclickclick quietly in the summer sunshine, lily pads large enough to dart and hide under.  Pure escapist joy.