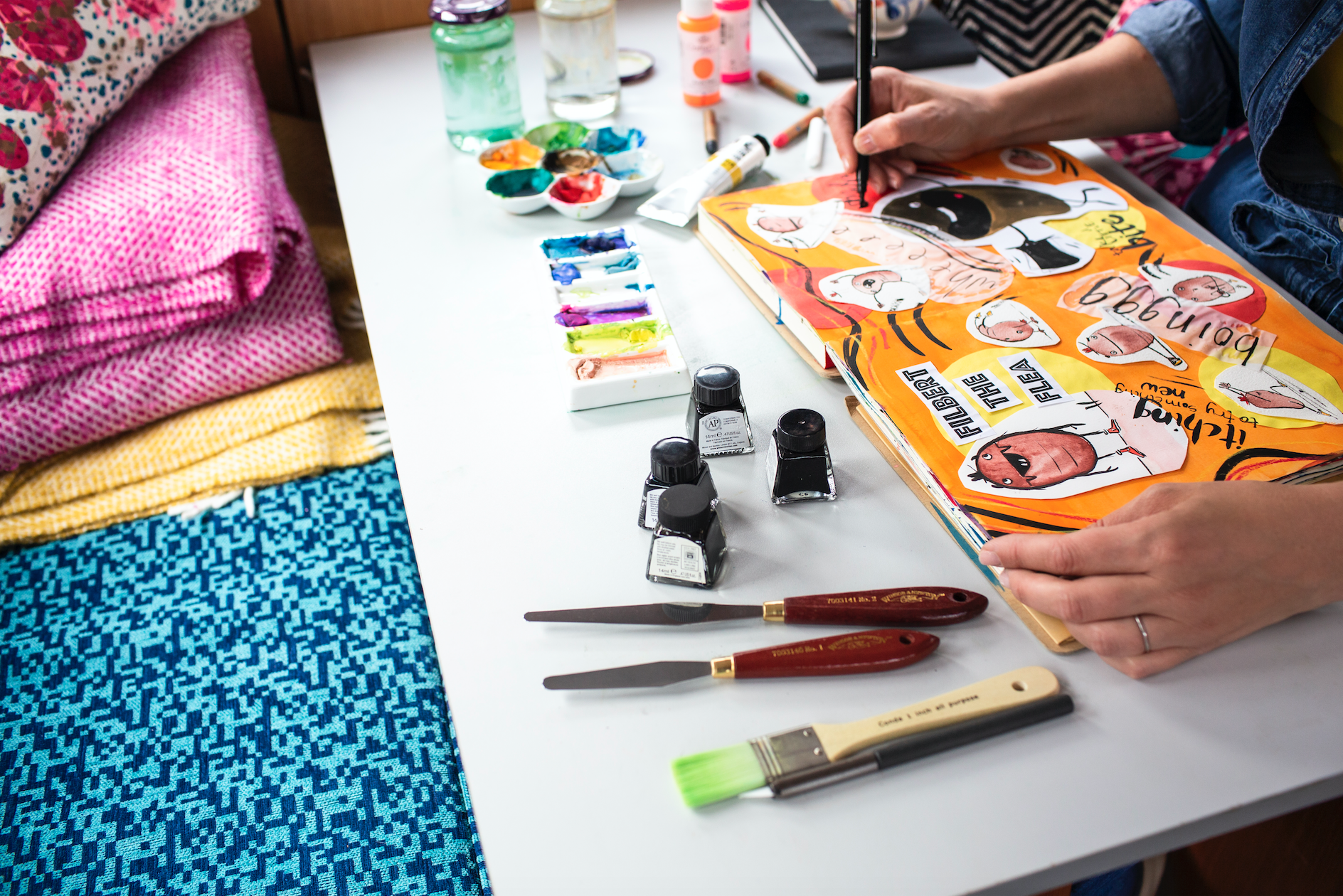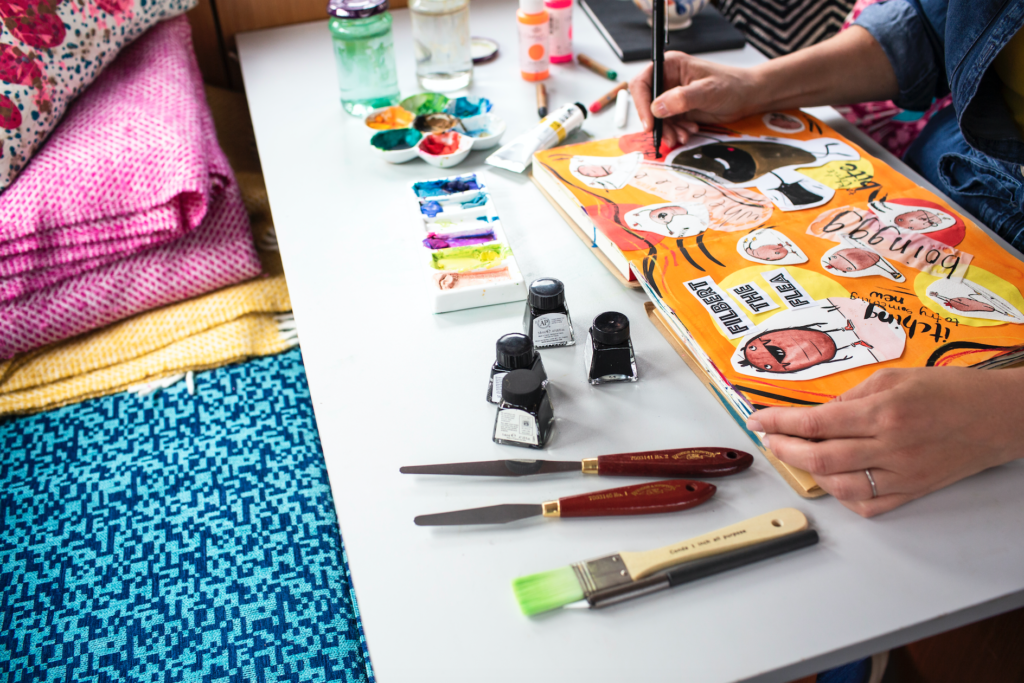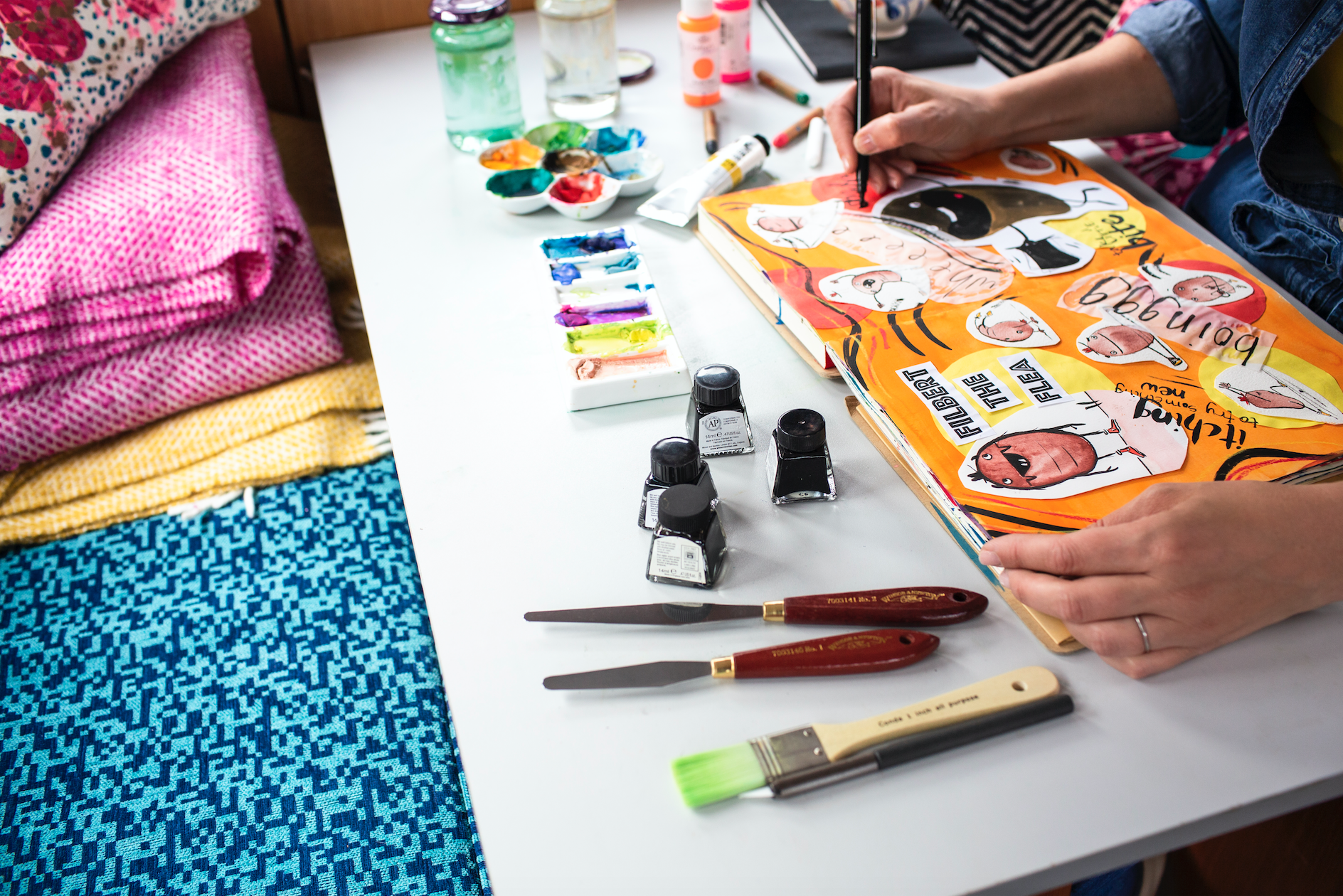 Last year, as I tidied my office with the help of my magic elf (aka Sophie, the Tidyist), Sophie found a bundle of printed off stories stuffed somewhere silly. Somewhere where it was unlikely I would ever discover it in order to crack on and actually do the writing.
'What shall I do with these stories?', she asked.
'Let's put them all into one place, and write 'WRITING' on it in big letters', I replied.
So, that's exactly what we did.
What an excellent decision that proved to be.
With all the stories gathered in one place, I found myself actually wanting to work on them, and being able to find them when that desire struck me. All of a sudden, they started to demonstrate a bulk that deserved some attention and, lo and behold, that weekend, I sat down and made progress on them.
The same happened with my poetry. I think it was after scribbling perhaps 5 or 6 poems messily in my journal, I realised that it was turning into something. So I typed them all up into one document – gathering them all in one place – and the magic started to snowball. Before I knew it, with a daily practice of jotting down a quick poem each morning after waking, the numbers of them have built into a smallish body of work that merits adding to.
Next gathering: all of my art stuff, in one place, really easy to access and well organised, so that I'm not constantly scrabbling for that next sharp pencil/sharpener/ruler/[insert other piece of appropriate equipment here] which always frustrates me. My soon-to-be-shed studio (more on that later) should help with that process, and a part of me expects to catapult forward once the shed is up and running.
So my question to you, dear reader, is whether you have gathered your work (in whatever form it may take) into one place yet? Twyla Tharp used a box per choreography project, Lauren Child, I think I'm right in saying this, uses a different drawer per book. Once you have gathered all the work you've done on that particular project so far, and also gathered the appropriate materials, you might just find yourself that little bit more motivated to keep going on that project, once you've established quite how much you've already produced.
With love,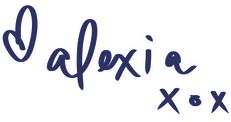 Would you like a colourful missive in your inbox, a little love note from me, so to speak? Sign-up below to receive my newsletter!